"Capability means imagination..."
Howard Systems International (HSI) offers a full spectrum of IT Services. Our collective capabilities paired with our endless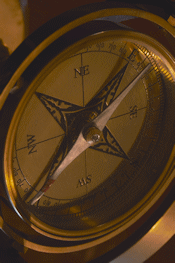 imagination and thirst for knowledge means we are able to provide our customers with the leading resource solutions the first time and every time.
For over a quarter of a century some of the world's biggest and most successful companies have considered HSI their inseparable IT business partner. With an unrelenting commitment to excellence through execution, HSI provides unparalleled access to a team of highly specialized IT professionals across the US.
What Makes Howard Systems Different?
Commitment is what we look for when recruiting new employees. We endeavor to identify the best candidates via an automated candidate management database, on-line technical assessments and by offering interesting projects, learning opportunities and a competitive benefits program.

On balance our IT experts are engaged on HSI projects for an average of 2.5 years. This tenure provides you with the much needed "bench strength" and depth you want in your organization.

Howard Systems International's recruitment, assessment and selection processes are grounded and driven by quality. They are among the most comprehensive in the industry. Our sister company, Questcon has helped us identify, implement and execute our quality processes to where they are formidable and repeatable.
Technology is only good if used and used properly. And of course technology, and all its manifestations, plays a vital role in keeping a business in the forefront.

It's paramount that an IT solutions Company be, not only on their game, but ahead of it as well. At HSI, we stay well ahead of the proverbial technology curve. We utilize the latest in recruitment technologies that allow us to capture the highest level candidates, Our contextual search engines allow us to make a perfect match against your requirements. We have to. Customers like you depend on it. It's our job. And no one does it better.

For over a quarter of a century Howard Systems International has built a very strong track record in assisting the world's biggest and most successful companies with their IT projects. We are a responsive, responsive resource who has earned the title of "Trusted Partner."
Information technology and business are becoming inextricably interwoven. I don't think anybody can talk meaningfully about one without the other.
-Bill Gates